PLS Drive Trolley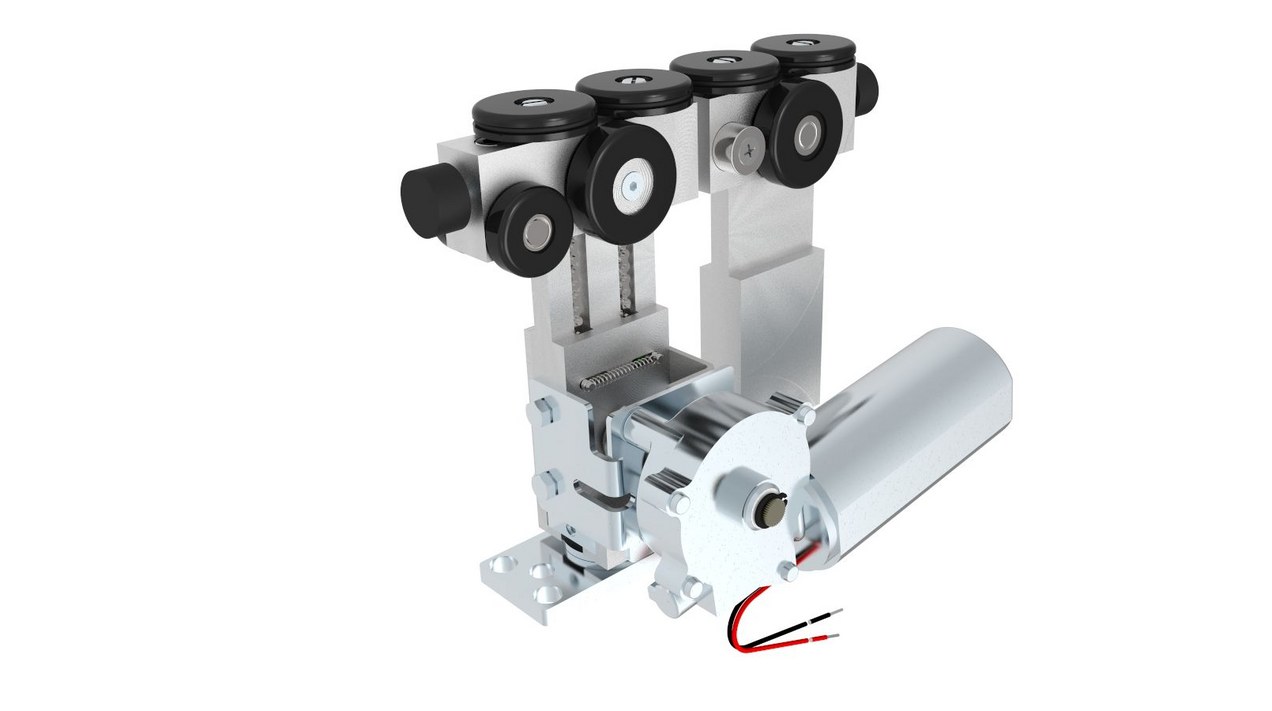 We are delighted to announce the launch of the NEW PLS Drive Trolley.
The Drive Trolley is an Trolley that is capable of driving a Ceiling Hoist through the track system. The Ceiling Hoist with Drive Trolley can be moved in 2 options:
Electrically, by operating the PLS Hand Control OR
Manually, by pushing the Ceiling Hoist by hand through the rail in the traditional way.
This accessory can be mounted on the Ceiling Hoists AR-200 and AR-260 instead of the regular trolley.
---
AR-200DR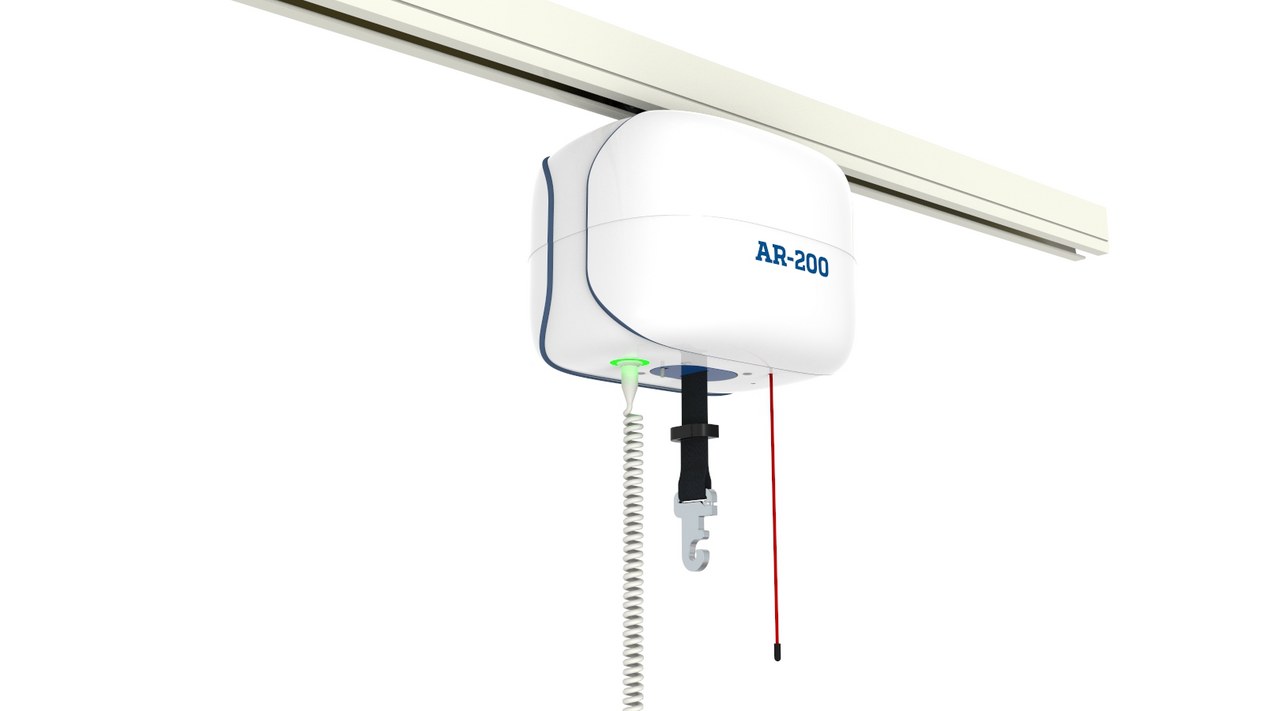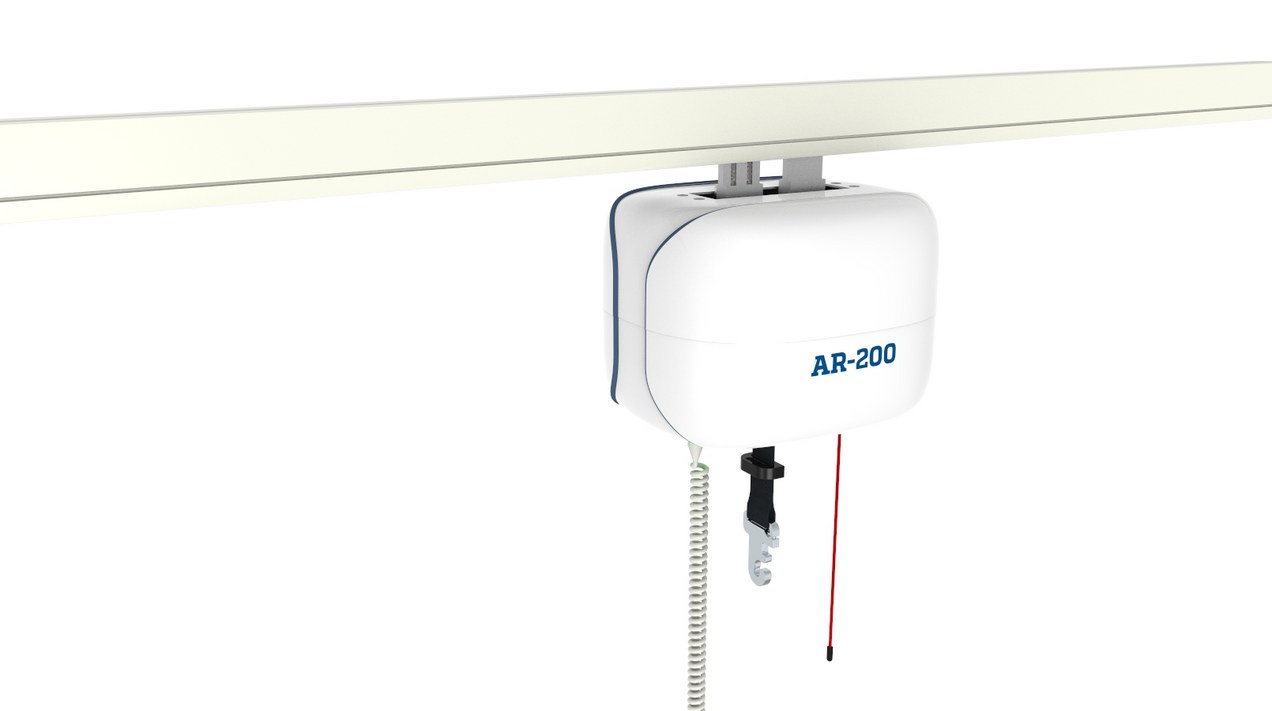 AR-260DR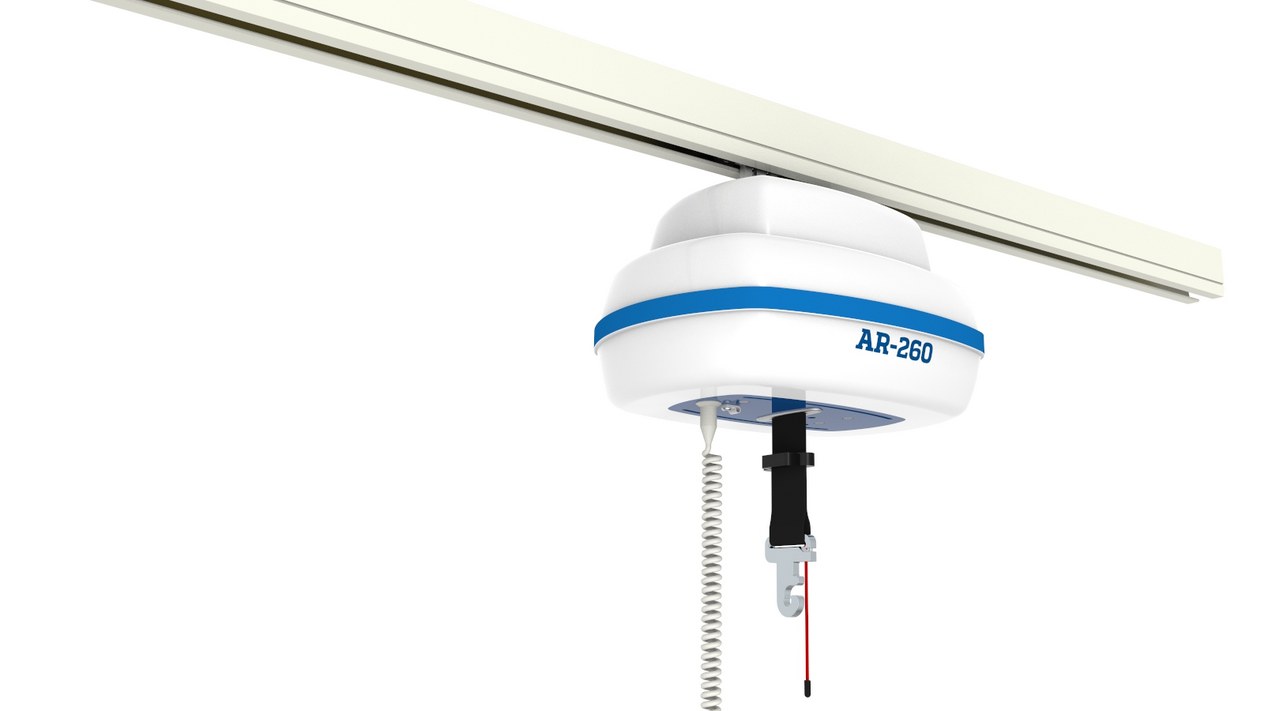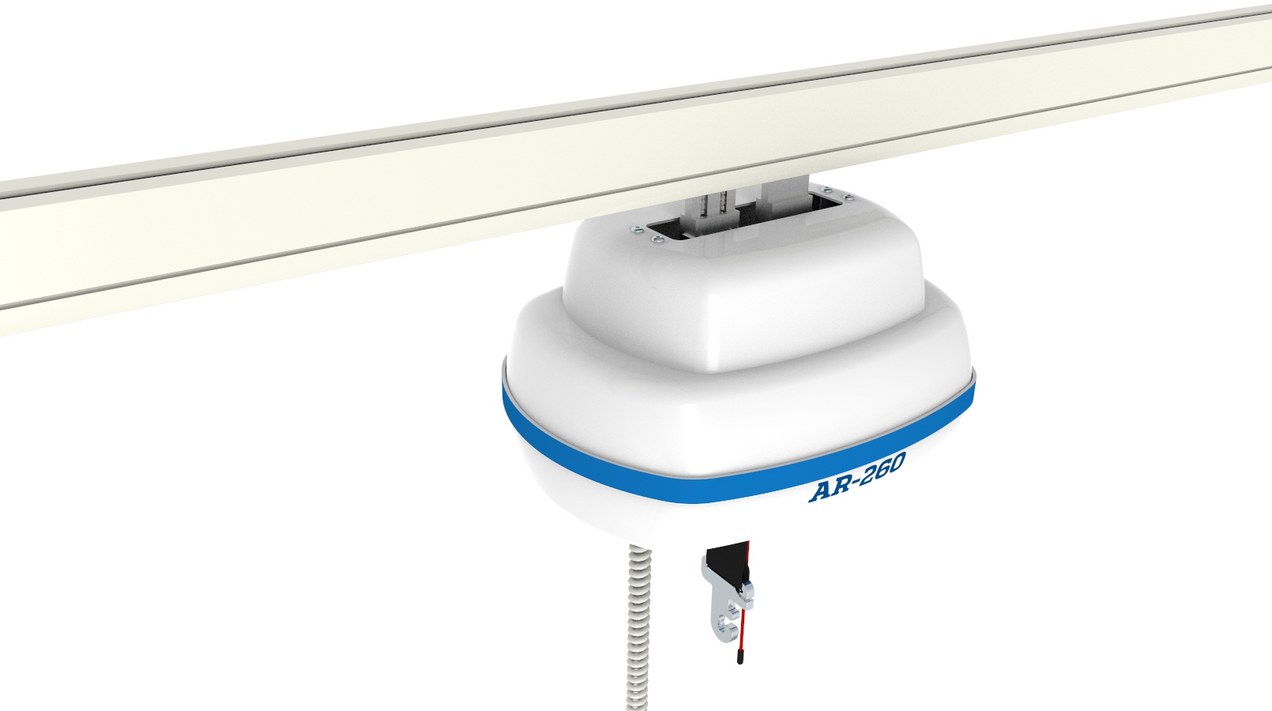 ---
Electrical
When a load of more than 7kg is added to the Central Suspension Point, the Drive Wheel will be pushed against the lane of the track. The Ceiling Hoist is now capable of transfer electrically.
Manual
The Ceiling Hoist is without any load movable through the track by hand, like the standard Ceiling hoist. The free-wheel keeps the Drive Wheel off the lane by pressing it up by a spring.
---
Movement by the PLS Hand Control
We developed a new PLS Hand Control, especially for the Drive Trolley. This Hand Control is available from May 2021.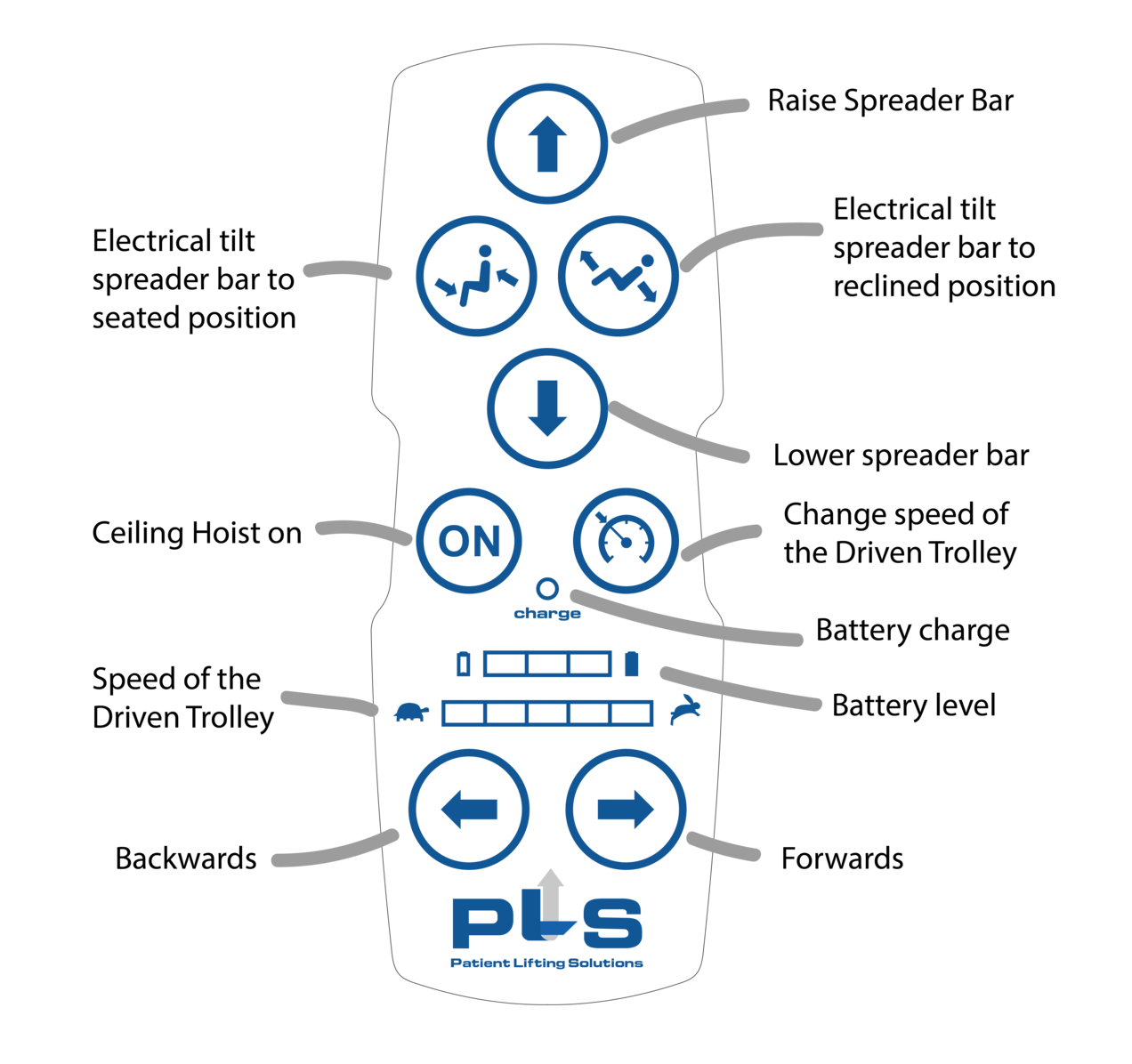 ---
Explanation of the Drive Trolley
The Drive Trolley is additional to all the type of PLS Profiles. When a weight of more than 7kg is added (a patient), the Drive Wheel makes contact with the lane of the PLS track profile. This Drive Wheel is electrically movable (backwards and forwards), meaning that the speed and direction of the cassette is now controlled by the handset.
Click here for more information on our range of Overhead Hoists.